Mr. Vinod Singhvi (Chairman & Managing Director), Vinod Group of Companies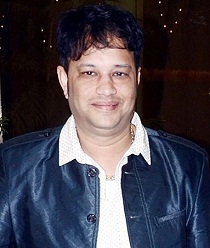 Vinod Group was founded in 1997 as a small broking unit by Mr. Vinod Singhvi focus on customer-first-attitude, ethical and transparent business practices, respect for professionalism, research-based value investing and implementation of cutting-edge technology has enabled us to blossom into an almost 100 member team. Today we are a well diversified financial services firm offering a range of financial products and services such as Wealth Management, Broking & Distribution, Commodity Broking, Portfolio Management Services and Principal Strategies. We have a diversified client base having headquartered in Jodhpur and as of June 30th, 2012 had a network spread over 25 cities and towns comprising 40 Business Locations operated by our Business Partners and us.
Mr. Vinod Singhvi an avant-grade visionary is the founder and Chairman of Vinod group. Having more than 13 years of experience in the field of Indian Capital Market. His foresight and business acumen are complimented by strong moral values, which make it easy for corporate to rely on him and the group. As an effective leader and motivator, he has taken the group to greater heights. His excellent reputation and industry wide contact base have been one of the most vital sources of growth for the group. He also holds directorship in other group companies name as Vinod Infradevelopers Limited, Vinod Commodities Limited & Vinod Eduinfra Private
Limited.